'Burning' with a laser beam was first shown in the 1964 movie 'Goldfinger'. James Bond, in one of his first cinema outings, had to defeat a criminal professor who, all the way from space, wanted to destroy the world (as well as 007!) using laser technology. And all of us are now familiar with the laser guns used in Star Wars and other futuristic movies.
Fast-forward several decades. Modern laser equipment is routinely used in the world of medicine (laser scalpels for example) and our own modern laser cutter, the Trotec Speedy 400, is just one of the items installed in our workshop. But how exactly does a laser work?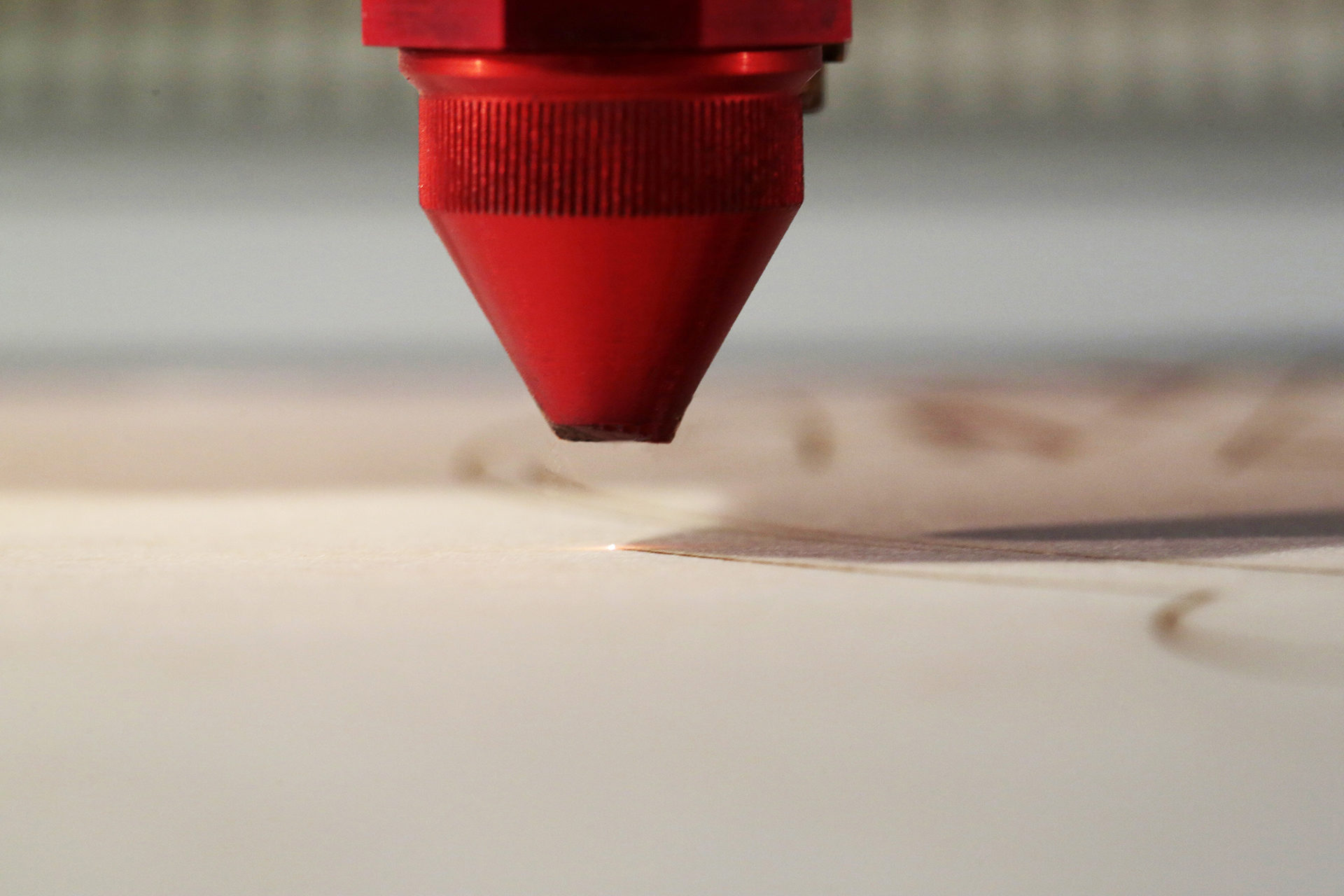 Lasercutting is cutting with hot light
It all comes down to this. A laser emits an ultra-thin beam of super-hot light. You could compare it with the old-fashioned infrared lamps that used heat to treat aching muscles, although the type of light we use is very strong and highly concentrated.
The laser beam has an extremely high intensity. Consequently, the material does not burn. Instead, it evaporates instantly. The 'sharper' the beam, the less damage is caused to the surrounding material. Our cutting machine is equipped with a ceramic laser tube, resulting in an extremely sharp laser knife that causes little or no damage to the surrounding area.
Laser engraving
The process of imprinting an image on a particular material is highly similar to cutting. It is only the depth of the cut that varies. In other words, instead of cutting through the material, we are only burning away a small layer.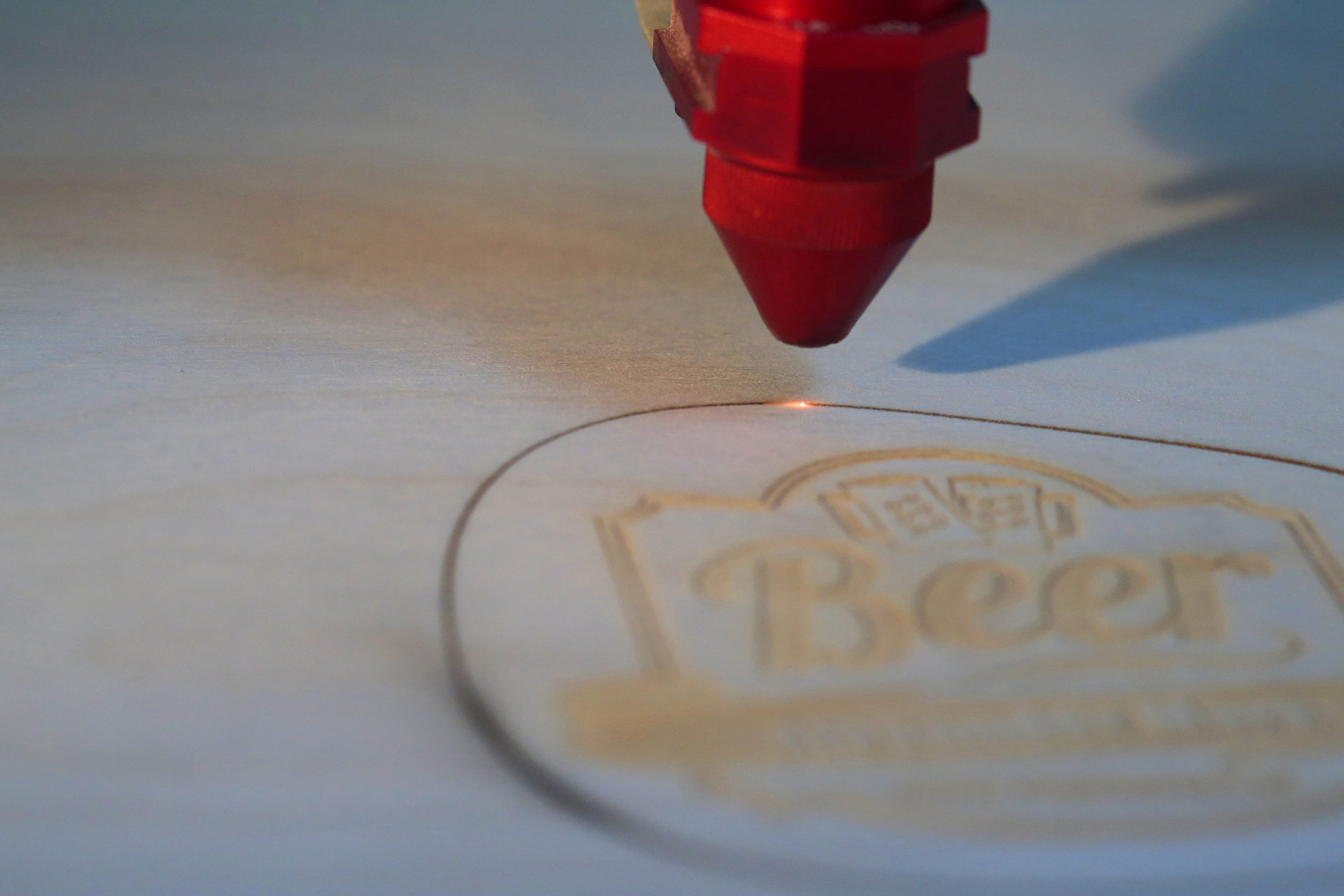 Which materials are suitable for laser cutting?
Our laser machine is capable of cutting and engraving a wide range of materials. Examples include wood, leather, acrylates, cardboard and paper. To engrave characters we often use highly specialised engraving materials that consist of two layers in different colours.
We burn away one layer of colour to reveal the underlying shade. We supply all of our own laser processing materials as we prefer to use top quality products from our own trusted suppliers. However, if you have an item you would like us to cut or engrave using our laser technology, you're very welcome to discuss this with us. We'll see what we can do.
We always welcome a challenge!
Flat materials are only the beginning
Many laser cutters can only work on a horizontal surface. Our laser cutter comes equipped with a so-called 'round engraving module' that allows us to handle 3D objects. Examples include drinking glasses, tea and coffee mugs, bottles, rolling pins, pencils and any other object with a round shape. Keen drummers often come to us to have their drum sticks personalised. They rock!